ABOUT SCHOOL OF MECHANICAL ENGINEERING (SME)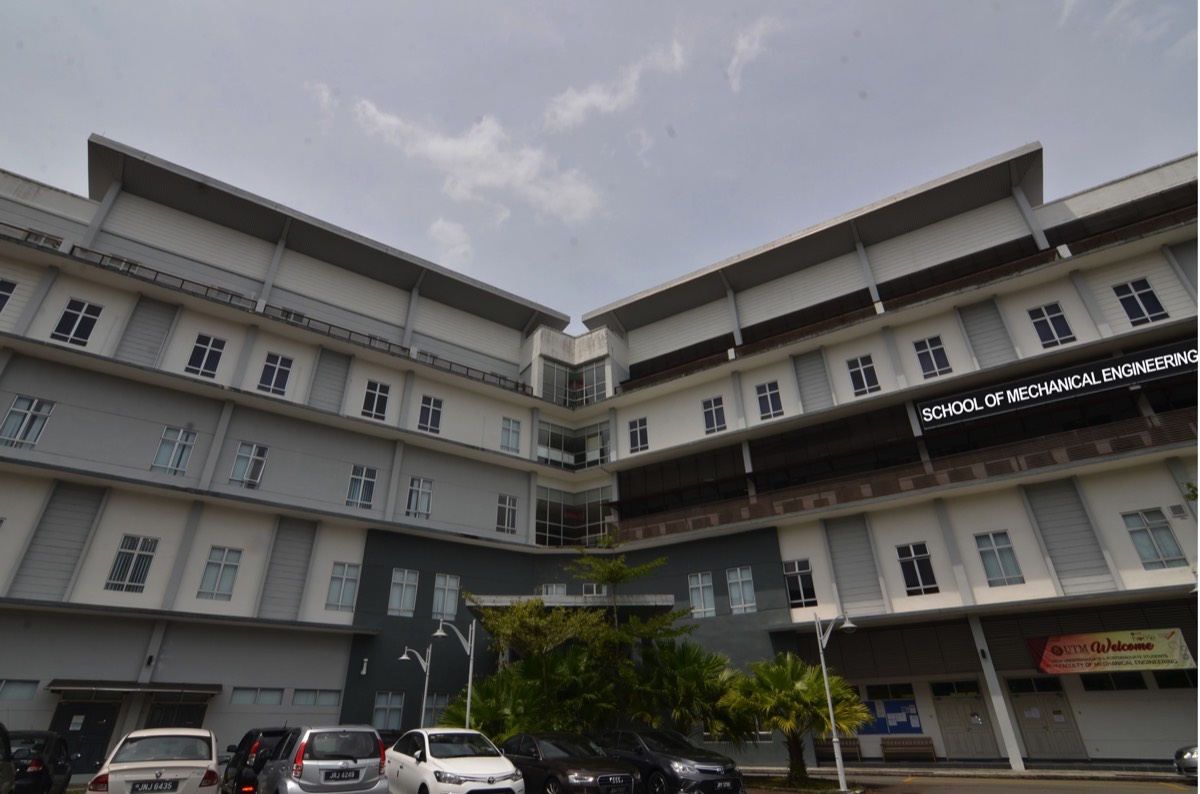 The
School of Mechanical Engineering (SME)
formerly known as Fakulti Kejuruteraan Jentera (FKJ), was set up in 1975 at the UTM Kuala Lumpur campus. FKJ initially had two departments, namely, the Department of Mechanical Engineering and Department of Petroleum Engineering. The faculty was managed by a Dean with the assistance of a Deputy Dean and two Heads of Department.
The Faculty initially offered degree and diploma programmes in Mechanical Engineering and Petroleum Engineering. The student population during the 1976/1977 session was 544 with the number of students undergoing the Diploma in Mechanical Engineering (DKJ) programme and Diploma in Petroleum Engineering (DKP) programme totalling of 312 and 66, respectively, while for the Degree in Mechanical Engineering (SKJ) programme and Degree in Petroleum Engineering (SKP) programme, it was 126 and 40, respectively. As a result of the UTM-TUDM initiative, a new programme, Diploma in Aeronautical Engineering was offered in the 1980/1981 session. A total of 30 students enrolled in the programme. During the 1981/1982 session, another new programmes were offered by the Faculty, namely, Diploma and Bachelor Degree in Ocean Engineering. A total of 29 students enrolled in the diploma programme and 25 for the degree programme.
In 1981, the Faculty introduced a new position, the Deputy Dean II and set up a new department known as the Department of Production and Industrial Engineering. On the day, 15th of March 1983 marked a significant occasion in the history of FKJ when the Department of Petroleum Engineering was officially separated from FKJ to form a new faculty known as the Faculty of Chemical and Natural Resources Engineering. FKJ moved to a new main campus in Skudai, Johor in June 1989. In an effort to make the Faculty more internationally marketable, the University has agreed to rename the Fakulti Kejuruteraan Jentera (FKJ) to the Fakulti Kejuruteraan Mekanikal (FKM) or Faculty of Mechanical Engineering (FME) on the 20th of December 1995. Since then, the Faculty has considerably thrived and grown into a reputable and healthy organisation through a number of changes and transformation related to the expansion of academic programmes, new departments, improved facilities and infrastructures, and increased number of staff and students.
Start from September 2018, Faculty of Mechanical Engineering was known as
School of Mechanical Engineering (SME)
or
Sekolah Kejuruteraan Mekanikal (SKM).


Official website of FKM (Click here)